Inspirational Guides for
Personal Development
Activale Institute and Books is an independent Publishing Company producing Motivational and Inspirational Books founded in 2002 in Miami Beach, Florida, USA as a subdivision of EnergyWorks International, Inc. (established 1987), to produce literature and audio-recordings promoting personal transformation, inspiration, and world peace. The Company is now located in Sarasota, Florida.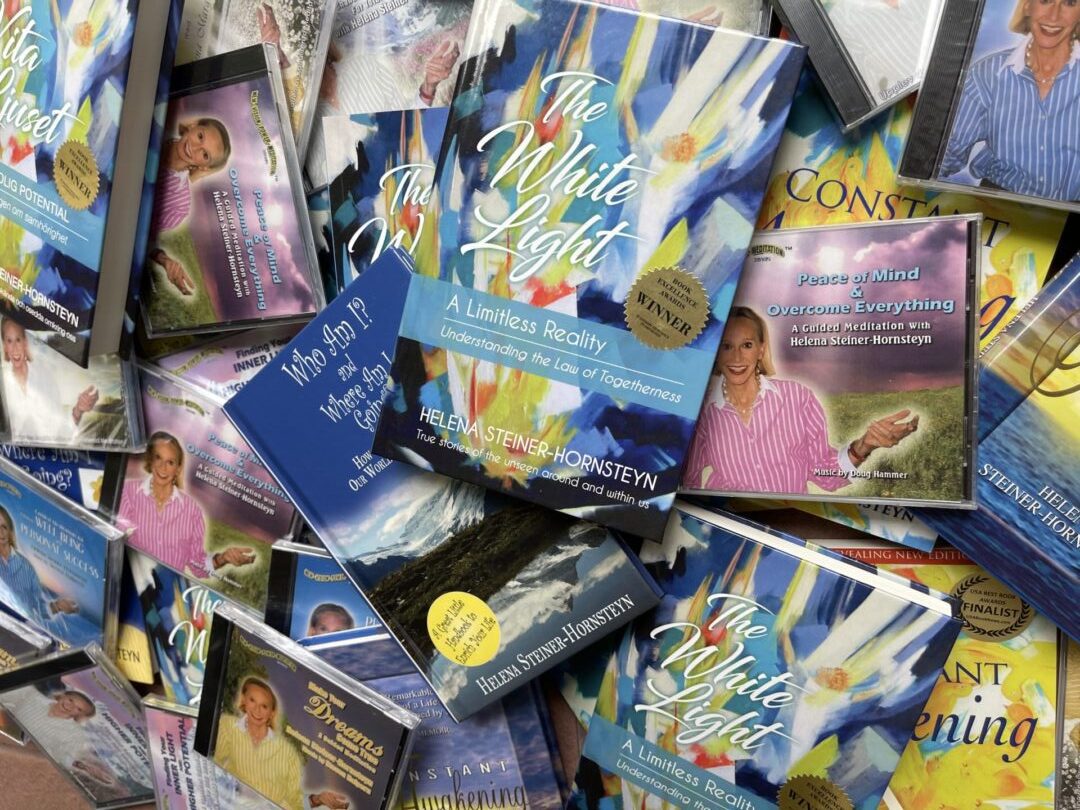 Books by Helena Steiner-Hornsteyn are available online, at Barnes & Noble, or your local bookstore, USA, and internationally. Hardcover, paperback, or e-book/kindle.
A fascinating and spiritually daring story. So daring that a publisher in Europe who wanted to publish the book rewrote and deleted some of the contents believing their readers should not be told how powerful we can be. You'll love the story.
The author shares with you a lifetime of knowledge you will seldom come across in today's arena of motivation and wellness.
Constant Awakening Searching For And Finding Spirit
New Revised 3rd edition, available in Paperback, Hard Cover or Kindle/ E-Book
Finalist USA Best Book Award
An exciting true story full of extraordinary experiences, discovery, love, success, sorrow, and grief. A meeting with the author's deceased husband " in the Beyond", how she was brought to the Tree of Life by a native American and shown a future reality that came to change her life… A page-turner.
Many say reading CONSTANT AWAKENING has changed their lives.
The more you read this easily read story, the more you'll want to re-read it.
Book of Excellence Award Winner!
Amazon.com #1 International Bestseller (March 2018)
Award winner for a good reason. Very suitable for today's readers, who want to know more about the meaning of life, the unseen and our purpose on the whole. True healing cases about cause and effect, how our organs actually communicate with us trying to help us get well, how energy never dies which can explain both causes of sickness and reincarnation. Lots of channeled information directly from Spirit. This is not a book of ideas or theories, this is a book of FACTS. Everything in the book actually happened, the rest is channeled information. 
From an Amazon reader:
"Intriguing, inspirational, and a truly awakening experience lies in the pages of this book! Fabulous and highly recommended!....... Helena Steiner-Hornsteyn's book is for me a personally riveting read that is helping me discover my own inner Light. Dive into this book with an open mind and heart and discover the gift within. You will be glad you embarked upon this unique learning experience…"
"I could not let go of this book. Five Stars."
Who Am I and Where am I going?
A Wonderful hardcover book for your bedside table to look through before you go to sleep. Adorable angle drawings by the author with short words of wisdom.
Excellent gift book or as an "Instead-of-Flowers-gift". Suitable for all ages, from 9 to 109.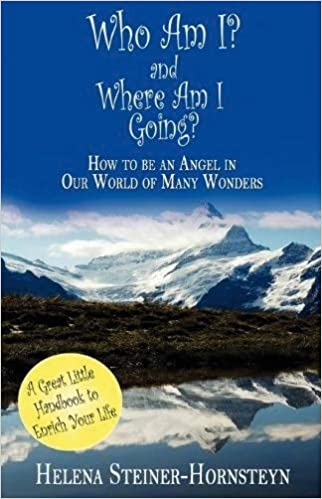 Who Am I? and Where Am I Going?
Welcome to the Magic of New-Vision Channeled Power-MeditationsTM
Each inspirational meditation is unique and each one is channeled from the big heart of the Universe for your very personal heart. These highly inspirational meditations take you through a process of subconscious transformation. They are healing, relaxing, and like no other meditations. They have become bestsellers and can easily be downloaded to your cell phone.
Listen with headphones, lie down or sit comfortably with your eyes closed, and relax. Or just play them in the background to inspire you and fill your mind with new good thoughts, as you clean house, or do your workout. Many use the meditations to help them fall asleep. Do NOT use while driving a car or operating heavy machinery.
Helena Steiner-Hornsteyn is a world-renowned spiritual healer born with the gift. She shares with you a lifetime of experience and knowledge you will seldom come across in today's arena of spirituality, motivation and wellness.
All meditations are channeled at the time of the recording, making them particularly powerful.
Our recorded MP3 meditations can only be found on our websites and soon on Amazon.com
On special: All MP3 ( In English or in Swedish) for a short time only $ 7.99
Showing the single result